Four seasons SUNROOMS, solariums & conservatories
When it comes to the impossible, Colorado Sunroom and Window can take care of the job.
Building from the ground up, Four Seasons Sunrooms can be made in various shapes, sizes and custom colors.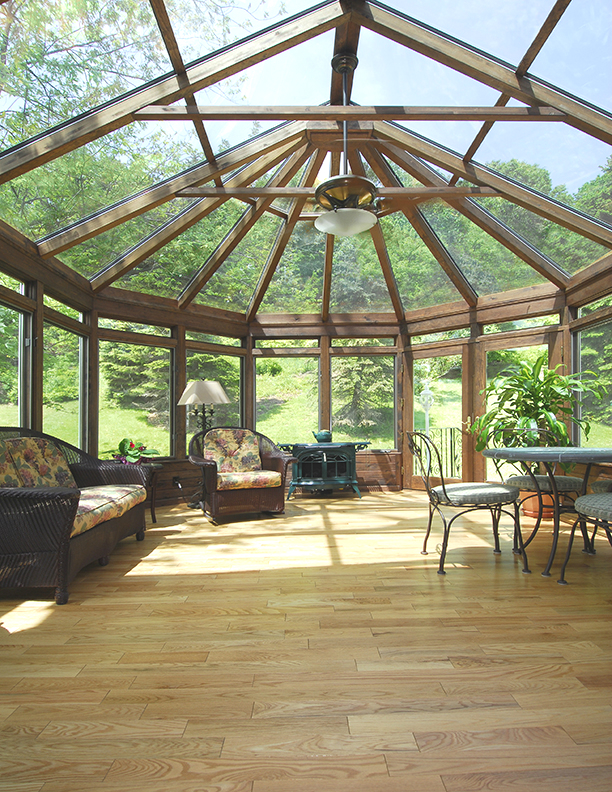 Four Seasons Sunrooms is the leading manufacturer for Sunrooms and Conservatories in Denver, with thousands of styles, shapes and sizes to meet and exceed your expectations
Click below to see a photo gallery of our work in each design, shape, and style - to help you choose the perfect sunroom for your lifestyle and specific needs.
STRAIGHT EAVE CURVED EAVE CATHEDRAL CONSERVATORY HAMPTON CUSTOM
A glass patio enclosure brings the outdoors in, all year long. Simplicity and subtlety make the straight lines of our classic glass sunroom a seamless addition to your home.
A refined sun room patio enclosure with an elegant curved eave. Graceful lines and elegant symmetry complement your home's existing roofline for a polished, finished look.
Soaring Cathedral Sunrooms and Patio Room Enclosures Dramatic use of light and space drive our cathedral sunroom designs, adding a new dimension to your home and lifestyle.
Recreating classical architectural designs with maintenance-free and energy efficient modern structures, Four Seasons Sunrooms offers masterpieces of design in its English-Style Conservatories.
The Elegant Living Home Additions are a reflection of your lifestyle. Stylish and detailed in every way, they are complete home additions that are integrated into your existing living space. With limitless design options, these rooms of distinction are built to enhance your existing architecture and add lasting enjoyment, charm, light, and value to your entire home.
The Easy living Collection is the affordable year-round alternative to outdoor seasonal living by optimizing designs to make the most efficient use of top-quality components; Four Seasons keeps the cost down while maintaining top-of-the-line quality.